The next lululemon keep up
In the past few years, the industry's dark horse lulu lem on has become a nightmare for Nike and adidas.
By selling 1,000 yuan yoga pants, the Canadian yoga apparel brand lululemon has almost doubled its market value to 43 billion U.S. dollars in the last year, but only 25 billion U.S. dollars a year ago, which aroused industry attention, while the market value of Under Armour, the former third place, is only left. US$5.7 billion.
The once-strong American brand Under Armour began to decline from its peak in 2015, and just as sports giants Nike and adidas secretly rejoiced that they had pushed back from the aggressive third place, lululemon never knew where to emerge, so it hasn't returned. The two giants who had gone through the past were instantly passive.
Nike and adidas couldn't even dream of it. Lululemon threatened their dominance in just two years. In the past few years, the two giants have had a hard time. First, adidas relied on a pair of white shoes to turn over and pressed Nike step by step. Then there was a huge personnel shock within Nike. The company's neglect of women triggered a collective condemnation. Then Nike struggled through the crisis. After the epidemic, the stock price ushered in a skyrocketing. Go to the crossroads and enter a period of fatigue with insufficient stamina.
The internal friction of large companies and the struggle between giants are extremely exhausting, so that neither Nike nor adidas can prevent lululemon in the first place. It will be quite difficult for Nike to fight for the loyal female market that lululemon has accumulated on yoga pants. After all, the first impression or first cause effect is common sense in marketing.
Before 2018, lululemon's performance in the capital market was mediocre. This brand founded in 1998 was listed in the United States and Canada in 2007, according to the segment of yoga clothing. But in 2018, things started to be surprising. Not only did lululemon's stock price rise sharply, but discussions on social media began to become hot.
If at that time, analysts from major institutions had just tried to discuss lululemon with Nike and adidas, now it has become a reality that lululemon has become the third largest sports brand. To be sure, the young lululemon took less time to reach the height of the giant. For reference, adidas was founded in 1949, and Nike was founded in 1964.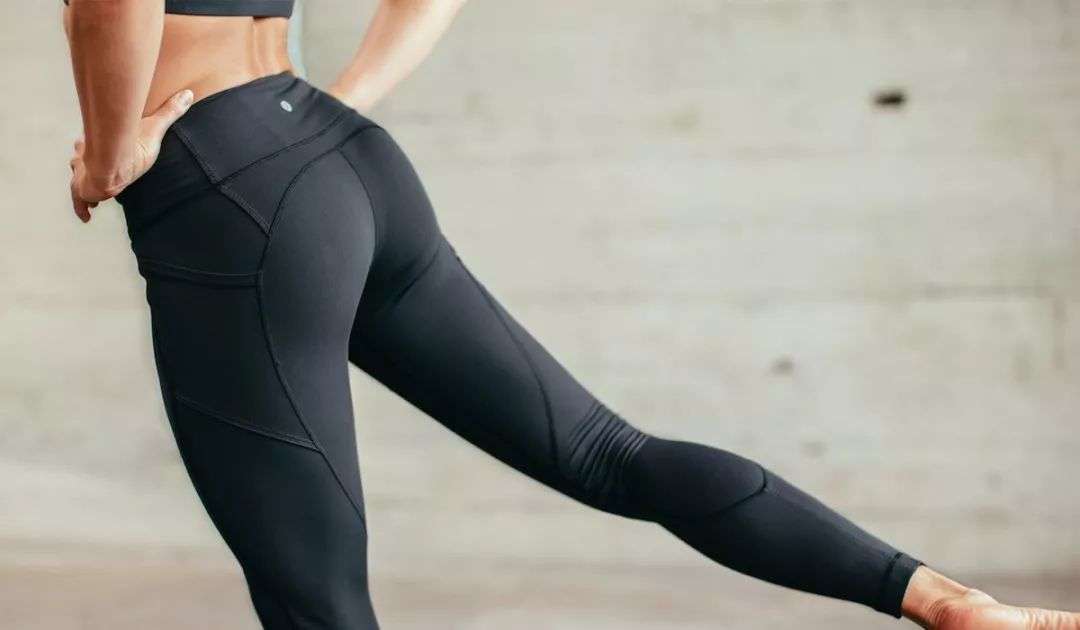 The young lululemon took less time to reach the height of the giant
Behind this is the power of capital and the Internet. It can create madness in a short time, let everyone know the brand overnight, and let it complete the expansion that can only be completed in the past few decades. Like Tesla, these companies are characterized by innovative changes that directly hit traditional brands.
Their ideas have completely escaped the path of the traditional sports industry. Such unpredictability is the most imaginative and the most panic of traditional giants. For example, Lululemon's first acquisition was a company that sold mirrors. Relying on the penetration of users' lifestyles, consumer brands hope to blur the boundaries with technology companies.
Of course, no one can guarantee that lululemon will be as evergreen as traditional sports giants like adidas and Nike. Under Armour, which was founded at the same time, has experienced the same ups and downs.
But what really keeps Nike and adidas awake is that the next lululemon will always appear, and it is inevitable that the next lululemon will keep up.
According to lululemon's experience, any small brand with potential is likely to grow rapidly, but it will be too late to wait until capital has raised the real emerging brands and "breaks the circle".
People smell similar to lululemon in the emerging environmental sports brand Allbirds.
According to Fashion Business Express, Allbirds completed a US$100 million Series E financing led by the US investment company Franklin Templeton last month, and its latest valuation reached US$1.7 billion. In 2018, Allbirds announced the completion of a $50 million Series C financing, at a valuation of $1.4 billion.
Allbirds from crowdfunding network station started Kickstarter, established only four years to grow into a unicorn enterprises. According to Axios, the brand's 2018 revenue was approximately US$150 million. Rakuten Intelligence estimates that Allbirds' revenue increased by 48% between 2018 and 2019. Its consumers bought an average of 1.7 items in 2019, which means that Allbirds' revenue in 2019 may reach $222 million. This is on par with lululemon's revenue of $149 million in the fiscal year before it went public in 2007.
Like lululemon's star product Align yoga pants, Allbirds has made a name for itself with a pair of wool shoes.
The founder, Tim Brown, is a former member of the New Zealand football national team. New Zealand is rich in wool, but no one has ever used wool in sports shoes. He brought in another founder, Joey Zwillinger, who is an expert in renewable materials. The two aimed at a subdivision. Although the competition of sports shoe technology is very stale, there are not many brands that have increased their research and development efforts on casual shoes.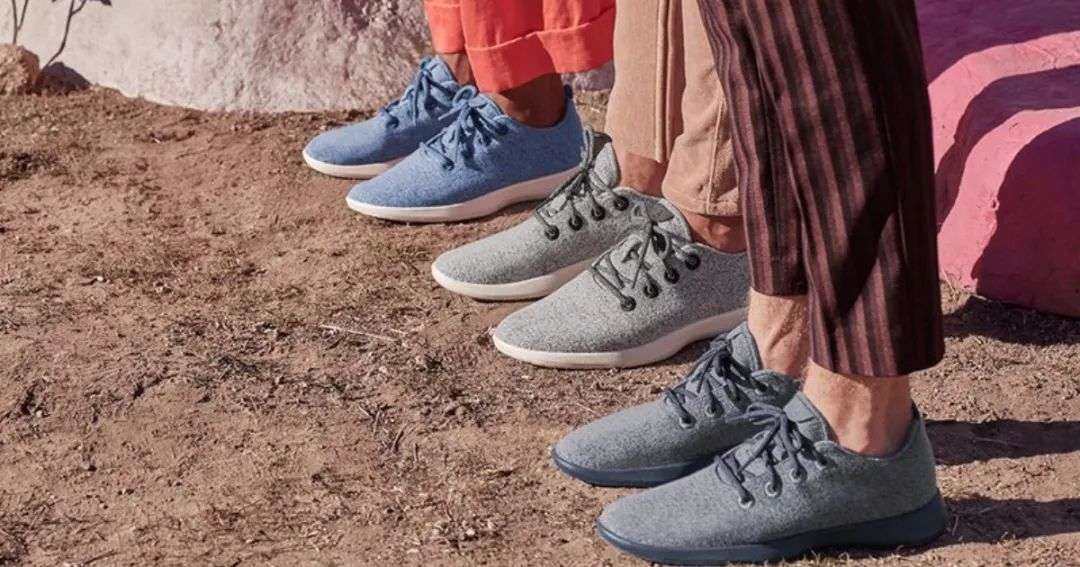 Like lululemon owns the star product Align yoga pants, Allbirds has made a name for itself with a pair of wool shoes
In terms of material innovation, American casual shoe consumers who pay attention to lifestyle are currently most concerned about whether materials are environmentally friendly. According to the brand, the Allbirds wool series saves 60% of energy compared to the use of synthetic materials, while the eucalyptus series saves 95% of water resources and cuts half of the carbon emissions. The sole material of "SweetFoamTM" is processed from Brazilian sugarcane, and even the shoelaces are made from recycled plastic bottles.
Wool to create the concept of sustainable development and the comfort of middle-class consumers, the "wool shoes" Wool Runners suddenly hit the ultimate product for discerning Silicon Valley circles, including Gu Ge-linked co-founders Larry Page and Apple CEO Library Gram Timothy Cook et al. Many technology leaders even brought goods for Allbirds on social media Snapchat and Twitter. Actor Leonardo DiCaprio and NBA star Andre Iguodala have become brand investors directly.
Behind this is the rise of emerging technology companies, which has led to the integration of work and life scenarios, changes in consumers' dressing habits, and improved pursuit of comfort and product adaptability to multiple scenarios. More importantly, unlike those consumers who pursue fashion styles, these people are often highly obsessed with the material revolution.
Lululemon also relies on LUON patented fabrics and Silvere scent deodorant technology to achieve a soft and comfortable fit, "wearing like nothing" user experience. In other words, although the lululemon effect somewhat contains the identity bubble of the middle class, this addictive wearing experience is also a key to success.
The celebrity effect leverages the public with a small crowd, allowing Allbirds' influence to continue to spread from a small number of opinion leaders to the general public. The brand adopts the DTC direct-to-consumer business model, starting from online and gradually expanding offline, interacting with consumers through user data collection and feedback, and is keen on the operation of social media platforms and consumer communities.
Therefore, the fledgling Allbirds sold more than 1 million pairs of shoes with almost no money to ask celebrities for endorsements within two years of the brand's establishment.
This situation is also familiar. Unlike traditional sports brands such as Nike and adidas, which spend a lot of money in advertising, lululemon also relies on the low-cost method of community operation to establish a loyal consumer group and form a force to compete with the giants.
Chip Wilson, the founder of lululemon, has chosen to cooperate with yoga instructors or fitness instructors from all over the world since the early days, inviting them to serve as brand ambassadors. With this innovative promotion model and sponsorship of community yoga classes, lululemon has accumulated a large number of fans over the years, and this tradition continues to this day.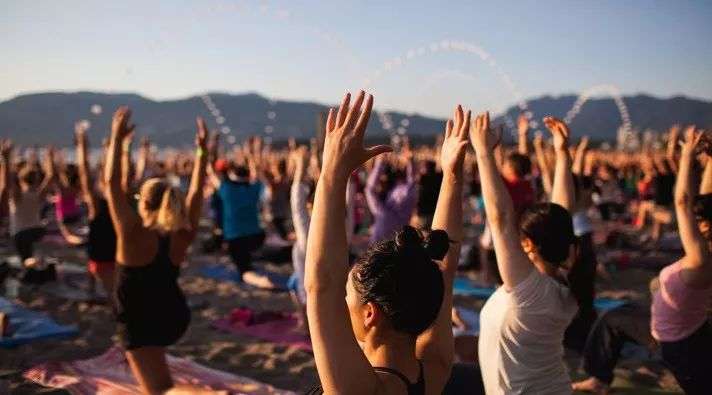 Both lululemon and Allbirds rely on the low-cost way of word-of-mouth to establish a loyal consumer group
After the mass market has become popular, Allbirds and lululemon have very similar development paths, both focusing on expanding categories.
Lululemon started to make efforts in the male market based on the female market. Last year, it launched the first men's fashion brand lululemon x Robert Geller. At the same time, lululemon is exploring higher prices and launching the luxury brand Lab. Lab's design is based on minimalism, including men's clothing, women's clothing, and a small number of neutral clothing. The tailoring is more relaxed and simple than lululemon.
The brand's first personal care product series launched earlier also performed well, all of which were used in daily sports scenes. Some analysts believe that the launch of this series may further increase lululemon's overall gross profit margin. After all, the gross profit margin of the beauty industry is usually higher than that of apparel.
Allbirds is not willing to be just a casual shoe brand.
At the beginning of this year, Allbirds started selling functional underwear. Then in May, Allbirds just launched the first Dasher series of functional running shoes, marking that this casual shoe brand has officially deployed in the highly competitive professional sports market, or wants to share a piece of the pie with giants such as Nike. Some people in the industry pointed out that Allbirds wool sports shoes are priced at $95 a pair, which is in the same price range as Nike, adidas and other brand sports shoes in the United States, so there is competition between them.
The latest news is that Allbirds has officially stepped into the apparel field. The first apparel was officially launched on October 20, including four garments including T-shirts, wool pullovers, wool cardigans and wool windproof jackets. Like sports shoes, this series named "New Green Technology" also highlights high-tech sustainable materials. In particular, a T-shirt made of crab shell has attracted social media attention.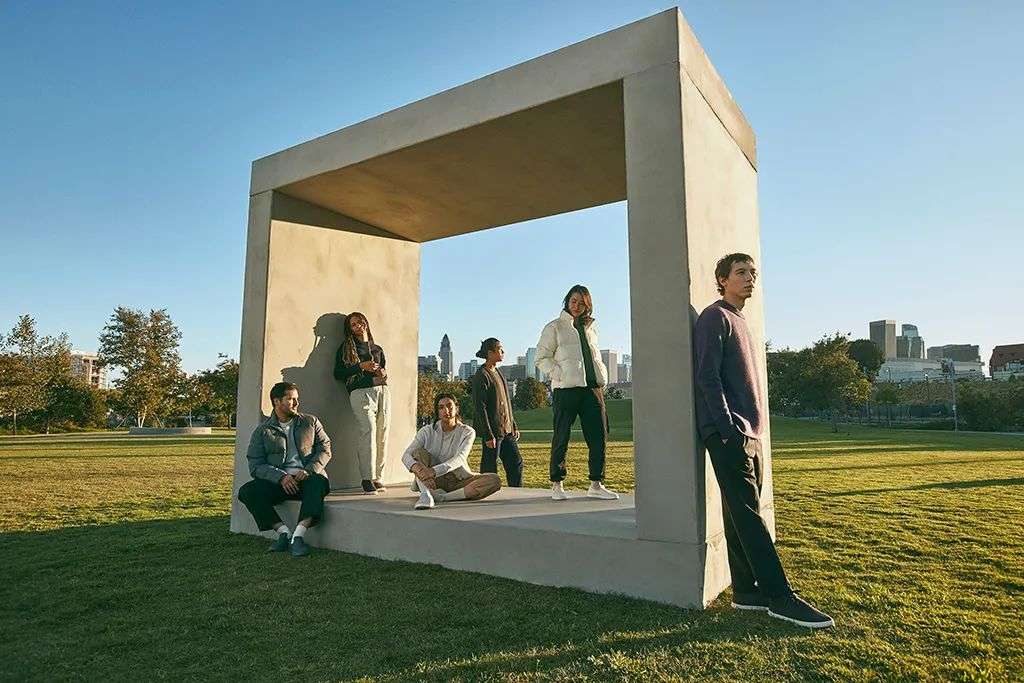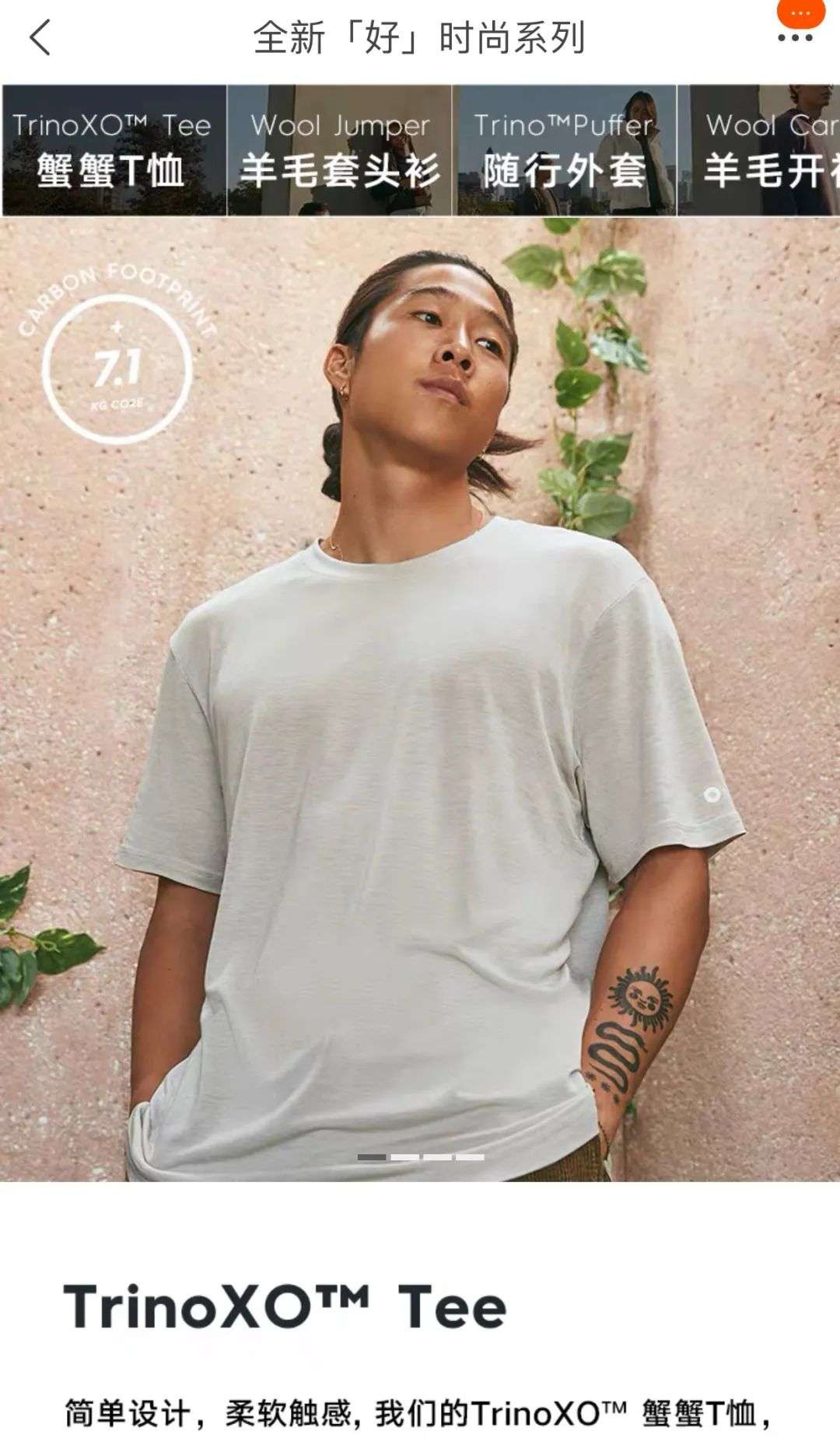 Allbirds has recently stepped into the apparel field and launched four garments
Hedge fund manager and Weibo opinion leader with 200,000 fans, Zhang Xiaoyu wrote on his personal Weibo @VicodinXYZ, "Allbirds finally has clothes out, which makes up for the meaning that lululemon has no black T-shirt. Here is the wardrobe. You can make ten of them again. In addition, there are crab shells in the clothes (the Chinese name is actually called crab crab T-shirt). I think clothing brands that love to engage in material science are good brands, such as lululemon, Patagonia and Uniqlo ."
Allbirds entered the Chinese market last year, opening a brand's official website and WeChat mini program mall, entering Tmall and JD.com, and opening four stores in Beijing, Shanghai, Guangzhou and Chengdu. Other than that, there is not much advertising.
It can be seen that Allbirds in China is also following the path of spontaneous proliferation through "super users" to help the brand start cold. Zhang Xiaoyu has a very high fan stickiness. The online and offline communities he initiated are spread out in major cities with countless members.
Although some analysts believe that the sustainable lifestyle popular in the United States is still slightly ahead of the Chinese market. But Tim Brown believed in an interview that Shanghai's consumption habits and behaviors are quite similar to those of New York. When such a group of people have appeared in China, Allbirds is optimistic about the Chinese market.
Tim Brown said, "Our goal is more than just a wool sports shoe company." The two founders, whose backgrounds were not directly related to footwear, must not set the path of traditional sports brands for Allbirds. This is why Allbirds is considered the Tesla of shoes, and Tesla is not just a car company. As Uniqlo Yanai said, "Uniqlo is not essentially a clothing manufacturing company, but a technology company. Uniqlo's only competitor is Apple, not Gap."
Today's consumer market is no longer strictly differentiated by category, and more is a contest between technology companies with technology as a barrier. Capital pays for their ideals, quick trial and error and realization, complete the process from 0 to 1 to 100. What traditional brands should guard against is not N lululemon, but should see the market trend behind them.
Nike's strength after the epidemic originated from this. This year, Nike's stock price has risen by nearly 30% against the trend. The Chinese version of "Barron Weekly" believes that the market's valuation of Nike is no longer based on the valuation logic of traditional consumer goods companies or sports brands, but after Nike implements a direct-to-consumer strategy, namely, DTC's strategic transformation. As a digital platform company that continues to accelerate its transformation.
According to the latest semi-annual survey of American teenagers published by the investment bank Piper Sandler, Nike has been the number one clothing brand for ten consecutive years. It has even expanded its leading position over competitors, with its market share soaring 27%, an increase over the same period last year. 4 percentage points.
Among the respondents' favorite retailers, Amazon ranked first and Nike ranked third. It's clear at a glance who the real rivals of traditional sports brands are.