The fitness content creation platform continues to raise funds, and "Playbook" received another $9.3 million in Series A financing
Another way to make money for fitness content creators.
According to foreign media FinSmes , Playbook in the United States completed a US$9.3 million Series A financing, which was invested by E.ventures, Michael Ovitz, Abstract, Aglae Ventures, Porsche Ventures and FJ Labs. In June of this year, the company just completed a seed round of financing of US$3 million. So far, Playbook's total financing has reached US$12.3 million.
The fitness platform Playbook was founded in 2017 by Jeff Krahel, Kasper Odegaard, Michael Wojcieszek and Mike Radoor. Headquartered in Los Angeles, USA, it aims to provide a platform for fitness content creators to help connect fitness enthusiasts.
Playbook's operating model is very simple. After fitness coaches publish relevant training courses on the platform, users need to pay a subscription fee of $15/month or $99/year to learn and watch training videos on the platform. 80% of the revenue generated by the platform belongs to the creator, and the other 20% is used as a platform service fee, which is also the source of profit for Playbook.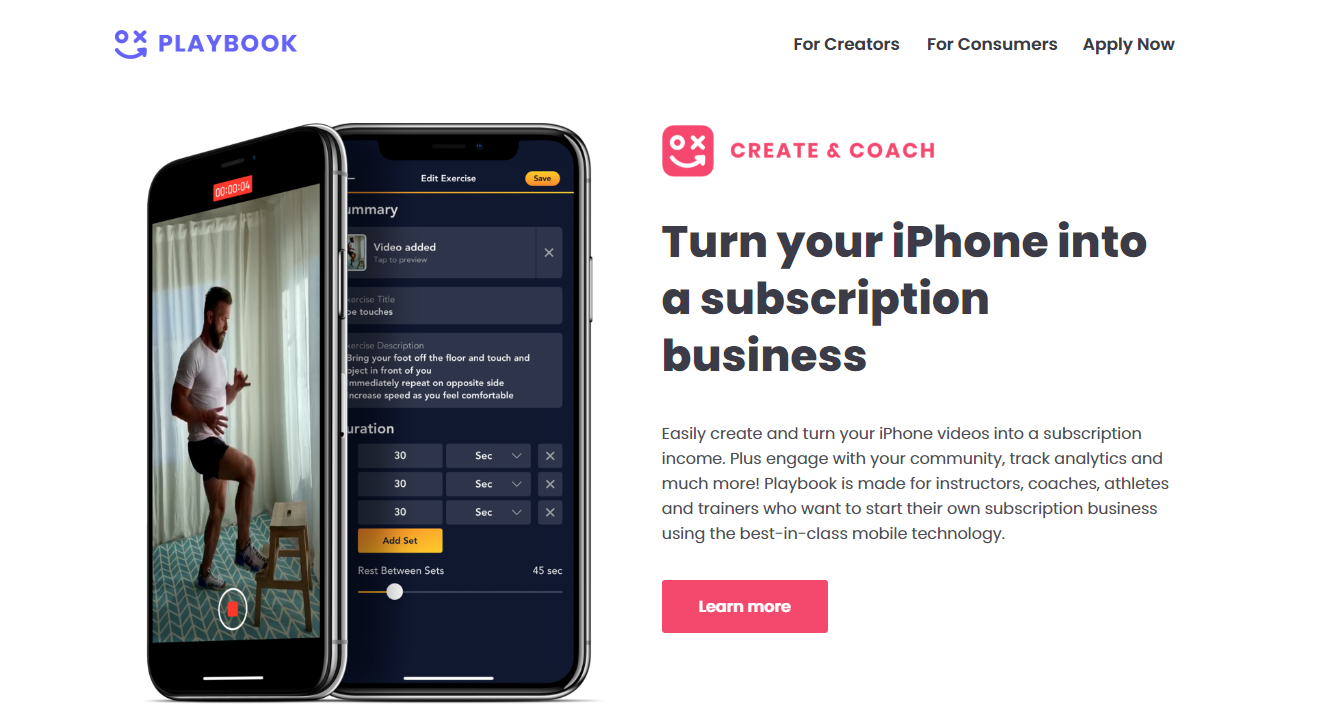 Playbook financing
Playbook is not a user-centric online platform, but a creator-centric online platform. During the epidemic, Playbook opened up an online entrepreneurial window for coaches, and every fitness coach who settled in was equivalent to creating a path to make money. However, Playbook requires originality of courses and only select well-known coaches to settle in. These constraints are bound to bring limitations to the platform.
So far, there are more than 250 fitness coaches on the Playbook platform, and they have posted more than 40,000 training content on the platform, including top fitness coaches Boss Everline, Magnus Lydgback, Don Saladino, Nick Bare, Julian Smith, Ruba Alz, Hannah Bower and Morgan Tyler.

Future, Playbook platforms will continue to add new faculty and interdisciplinary programs, such as yoga classes, meditation classes, prenatal and postnatal movement class drive as well as personal training.